Strongly Worded Women
The Best of the Year of Publishing Women
An Anthology
By Sydney Culpepper, Maren Bradley Anderson, Debby Dodds, Jean Harkin, Laura Hazan, Lori Ubell, Chloe Hagerman, Lizzy Carney, Tonya Lippert, Claudine Griggs, Taylor Buccello, Julia Figliotti, Rosie Bueford, Elizabeth Beechwood, LeeAnn Elwood McLennan, Heather S. Ransom, and Karen Eisenbrey
Back in 2015, Not a Pipe Publishing announced we were accepting author Kamila Shamsie's challenge to the publishing industry to only publish women authors in 2018. Now, after publishing eight novels by seven authors, they are capping off their Year of Publishing Women with an anthology of 18 short stories by women authors from across the country.
The anthology will be available online and in bookstores on November 20th so it can be available for Black Friday shoppers, but you can pre-order it now to make sure you get your copy!
We like to promote independent bookstores. To find Strongly Worded Women at your local independent bookstore (or to encourage them to carry it), click HERE.
Amazon: HERE
Kindle: HERE
Barnes and Noble and Nook: HERE
Apple Books: HERE
Inclusion in the anthology has meant a lot to the writers. Tonya Lippert, author of "Misreadings," says, "It means joining a community of writers. I feel joined to Not a PIpe Publishing and the other writers whose work will be part of the anthology. We all will be working to spread the word and get the collection of stories to readers. Our lives are now intertwined." Taylor Buccello, author of "The Becoming," says, "Ever since I was little, I've loved writing and dreamed of having my work published. It still feels surreal to be getting this opportunity, but I'm so glad to be part it (and to be alongside some amazing women, at that) and to have a taste at the published world." Laura Hazan, author of "The Breakout," concurs. "Having this story published in the Year of Publishing Women anthology is like a crowning - I've finally made it, despite the critics, including the one in my own head." Rosie Bueford, author of "Woman by the Window," sees it as a part of something larger: "I have long admired the work and social activism/awareness of Not A Pipe Publishing company and its founders. To be included in this project has been equally humbling and inspiring. As a woman and a social work student, I am honored to be a part of a literary project designed to empower women in the industry and in our country during such a tumultuous time. ... I feel this project has done a beautiful thing to bring about mindful awareness of what is happening within ourselves and all around us."
Heather S. Ransom, author of "Eyes" and the novels Going Green and Greener, thinks of this anthology as a mechanism to mentor young women. "Today, more than ever, girls desperate to find their place in a society constantly changing around them need a wide variety of incredible females as role models. Strong, confident, inspiring women to show them that their future can be anything they choose, if they are willing to work for it. … I believe that young women today need strong female voices to guide them on their journey not only of survival but of self-discovery, appreciation, acceptance, and love." For Lizzy Carney, author of "Mother Nature … Mother Nurture," it's far more personal. "Love for my mom is etched in my heart…putting words on a page was an action of describing that love. Just when I thought I would give up my pen for knitting needles, the opportunity of submitting Mother Nature Mother Nurture was literally handed to me. On a whim. I pushed send. Ma was a woman of grit and grace. She loved to read and pitied those without an imagination. Having a piece of her story included in the Year of Publishing Women Short Story Anthology surrounded by stories written by women is incredible. Ma would be happy surrounded by creative women's words. She made me promise I would keep writing. I will forget about knitting and keep my promise. Being included in this project, and having my story of Ma and her journey with Alzheimer's published, is an amazing honor."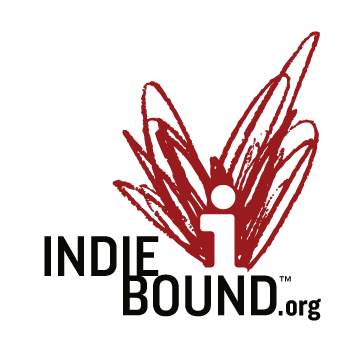 LeeAnn Mclennan, author of "Zombie Apocalypse Rescue Agency" and The Supernormal Legacy trilogy, says, "I'm honored to be a part of Not a Pipe's Year of Publishing Women short story project. The project celebrates women authors crafting the stories they want to write about the world they inhabit. It's our chance provide even more evidence of the quality of writing women bring to the page. " Karen Eisenbrey, author of "Crane's Fire" and the novels Daughter of Magic and The Gospel According to St. Rage, shares McLennan's view about quality and also highlights the community building. "The Year of Publishing Women has released a wide variety of great novels and short stories into the world, but it has been about so much more than that: it has brought together authors to learn from and support each other, and to amplify each other's voices." Maren Anderson, author of "Getting Pregnant on the Back of a Motorcycle" and the novels Closing the Store and Fuzzy Logic, agrees. "It's awesome to be bound together (literally) with so many talented women."