The Supernormal Legacy, Book 3: Emerge
Get your copy today at your favorite independent bookstore or via one of the links below!
She has badass, monster-fighting superpowers. They may be the death of her.
When Olivia Woodson Brighthall set out to rescue Benjamin Hallowfield, she didn't expect to get herself and her friends captured. She wakes up in the worst place imaginable, the lair of Mountain of Ash, where her traitorous cousin Emma introduces Olivia to the terrorist group's leader, Isaac Milton. When Isaac can't persuade Olivia to join Mountain of Ash, he discloses a plan to use her powers against her will to further his evil plan to destroy all normals.
Can Olivia emerge from her captivity, rescue her friends and Ben, and stop Mountain of Ash? Or will she be trapped in a nightmare of Isaac's making?
"Emerge opens in suspense and peril and never lets up. A thrilling and shocking conclusion to The Supernormal Legacy trilogy."

-Karen Eisenbrey, author of Daughter of Magic

"Every comic book fan knows the eager anticipation for the next issue that will contain the superhero battle royale. McLennan delivers; Emerge has got everything you're hoping for and more!"

-Benjamin Gorman, author of Corporate High School

"The epic finale to this superhero trilogy will leave you on the edge of your seat! LeeAnn McLennan shows us the true power of these heroes in the final chapter of The Supernormal Legacy."

-Kate Ristau, author of Shadow Girl

"Emerge is an explosive, fast-paced finale filled with terrifying creatures and the horror of torture and betrayal. I was blown away by the resolution that left me pondering the possibilities of 'what if?'"

-Mikko Azul, author of The Staff of Fire and Bone

"Compelling, addictive, nerve-wracking, yet irresistibly fun … McLennan has created a fantastic closing for her trilogy and an absolute must-read for teens, reminding us all of the importance of family, the value of true friendship, and the power to be found when you believe in yourself!"

-Heather S. Ransom, author of Going Green
Available now!
We always encourage folks to support their local independent bookstore.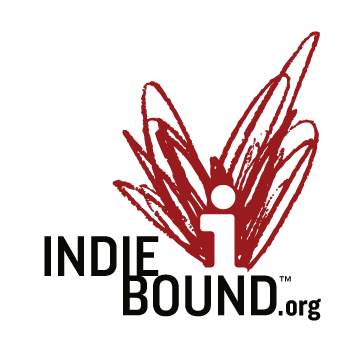 Want to know where to find The Supernormal Legacy, Book 3: Emerge in a local independent bookstore near you? Click the IndieBound.org logo:
Get it at Barnes & Noble HERE. They support indie authors and have hosted Not a Pipe Publishing's signings at multiple locations.
Get it on Amazon HERE.
Get it at Powell's HERE.
If you're in the area, check out Another Read Through or Books Around the Corner. They're great bookstores, and they were kind enough to host signings!